Keynote Address
Email: congress2017@euprera.org or use the email of the local organisers below.
Phone: +44 (0) 20 7514 6500 or + 44 (0)7989 302348
Post: Sarah Roberts-Bowman, MA Public Relations, Media School, London College of Communication, Elephant and Castle, London, SE1 6SB
Lead organisers:
Sarah Roberts-Bowman (s.roberts-bowman@lcc.arts.ac.uk)
Gloria Walker (gloria.walker@lcc.arts.ac.uk)
EUPRERA Best Paper Award
At its annual congress, EUPRERA awards the three papers with the highest rankings in a two-stage, blind peer-review process performed by a Scientific Committee of renowned international scholars. All papers submitted and presented at the congress are eligible.
‍
Emerald Professional Impact Award
At the EUPRERA annual congress, Emerald Group Publishing, Ltd., publisher of Journal of Communication Management, recognizes the best research-based paper that is not only academically sound, but which makes an important and useful contribution to the practice of communication management. All papers submitted and presented at the congress are eligible.
EUPRERA PhD Award for Excellent Doctoral Thesis
This award honours academic excellence in the fields of PR and communication management.
The winner will be invited to present his or her doctoral theses at the Euprera annual congress in London – travel expenses within Europe and accommodation offered by Euprera.
Any doctoral theses in any language is eligible, provided they have been formally accepted at a European University within the last 24 months before the submission deadline (April 15, 2015).
Download Call for Applications
Master Thesis Award for Excellence
The 23rd year of this award will honour and reward master theses (MSc, MA and MPhil theses) that make a significant professional/ practical or academic contribution to the field of PR in Europe.
The winner of each sub-category will be invited to present his or her master theses at the Euprera annual congress in London – travel expenses within Europe and accommodation offered by Euprera.
All theses assessed and classified by the University of origin up to 13 months before the date of submission of the abstract to the jury (deadline for submissions February 24, 2017) are eligible for submission.
Download Call for Applications
EUPRERA Best Reviewer Award
Since the work of the reviewers is an essential contribution to the quality and the success of the annual congress, EUPRERA awards the individual who has contributed careful, thorough and useful reviews. The winner is selected not only on the basis of the work done, but also considering evaluations expressed by authors.
As in previous years the review process is conducted in two stages with an initial abstract evaluation prior to a full paper review. Both stages are double-blind reviews, and authors receive feedback directly by email.
Head of Scientific Committee:
Stefania Romenti, Dr. Associate Professor, IULM University of Milan.
EUPRERA 2017 reviewers so far announced are:
Professor Andrea Catellani, Université Catholique de Louvain, Belgium
Professor W. Timothy Coombs, University of Central Florida, USA
Anne-Marie Cotton, Arteveldebogeschool, University College, Belgium
Professor Wim Elving, University of Amsterdam/ASCoR, The Netherlands
Professor Susanne Holmstrom, Roskilde University, Denmark
Professor Emanuele Invernizzi, IULM, Italy
Dr. Julia Jahansoozi, Royal Roads University, Canada
Dr. Grazia Murtarelli, IULM, Italy
Dr. Astrid Spatzier, University of Salzburg, Austria
Dr. N. Leila Trapp, Aarhus University, Denmark
Professor Chiara Valentini, Aarhus University, Denmark
Professor Dejan Verčič, University of Ljubljana, Slovenia
‍
‍
Following the EUPRERA annual congress there are two publishing opportunities for authors who have successfully submitted and presented papers at the congress:

Affiliated congress journal: Journal of Communication Management (JCom)
EUPRERA Congress Book, part of EUPRERA Series
Authors must indicate when they make their final submission of the paper whether they would like their paper considered for publication and where. They will also be asked to indicate if they do not wish their contribution to be considered.
The Journal
The process for receiving and submitting papers for consideration in the journal is as follows:
Congress + 3 weeks: Within two weeks of the Congress all authors will be contacted by the HSC if their paper is being considered.
Congress + 4 weeks: Authors must reply immediately if they no longer wish to be considered for the journal or if they just want to be considered for the congress book.
Congress + 7 weeks: Authors who wish to proceed from date notification from HSC have four weeks (maximum) to submit the article to the journal. It is critical that the journal submission guidelines be followed.
If after six weeks an author has not submitted the journal will not accept the submission for any special edition from the conference.
Congress 8 weeks +: Authors will then be in the cycle of the journal for the normal blind review process, feedback and eventual publication if accepted. There is no guarantee that papers will be accepted for eventual publication.
If papers are rejected through the review process they will NOT be considered for the congress book.
The Congress Book
The Congress papers to be considered for the book will be collected and reviewed by the editorial committee (the President, Chair of Scientific Committee and that year's Congress Organiser). The process for the book will be as follows:
Congress + 4 weeks: The book's editorial panel will shortlist the papers for consideration from the congress review process (double blind review). Up to 20 papers with a maximum of 20 pages including references and tables/figures each will be considered for the congress book, mainly those who are aligned to the overall congress topic. Papers based on invited keynotes might also be considered.
Congress + 5 weeks: All authors will receive a notification by the HSC that their papers are being considered for the book and they will be informed about the overall process and schedule. They will also receive an author's package with a word template, instructions for references, sample chapters from a previous book etc.
They will be asked to reply immediately if they wish to be included or not.
Congress + 7 weeks: The book editors will agree on final papers for consideration and develop a structure for the book based on paper themes.
Each paper will form a chapter, an introduction and the author's bios will be added.
The editors in charge will provide a feedback to each author requesting or suggestion any changes (structure, content) for the chapters to be submitted.
Congress 12 weeks +: Final manuscript/papers submitted to the editorial board.
The Congress is being held at the University of the Arts London Chelsea College, next to Tate Britain, in the heart of London.
See how to find us by road, rail, underground and air.
Although the formal address of Chelsea College of Arts is 16 John Islip Street, London, SW1P 4JU. The entrance to use for the congress is in Atterbury Street - this road leads off of John Islip Street and takes you alongside Tate Britain. The entrance will be clearly marked and you can see the road layout on the map when you click on the link above.
The Congress is being held at the University of the Arts London Chelsea College, next to Tate Britain, in the heart of London. Many people who visit London have their own favourite places to stay – from hotels and apartments to staying with friends and family. The following three hotels are those closest to the venue and reflect a range of pricing options.
Hilton DoubleTree Westminster (estimate 5 minutes walk)
Park Plaza London Riverbank (estimate 15 minute walk)
Travelodge Vauxhall (estimate 15 minute walk)
Note: We have been advised that Travelodge Vauxhall can be a little noisy as it's near a major transport interchange.
No special rates are available given the popularity of London during this time, but good deals are available if you book early.
If you are prepared to stay a little further away then do look at the Premier Inn range of hotels in Central London, and also other Travelodge hotels. Both brands have hotels in Waterloo, Victoria, Covent Garden and Southwark which might be worth investigating to see if you can obtain a cheaper price.
The closest tube to our Chelsea Campus and Tate Britain is Pimlico which is on the Victoria Line. Check out the London Underground Map.
Take a look at how to get to our Chelsea Campus from Pimlico Underground
Although the UK government has triggered Article 50 initiating the UK's withdrawal from the EU, existing travel requirements remain the same. Visit the UK Government site to check whether you might need a standard visitor visa.
The 11th EUPRERA PhD seminar will be held in London, 14-16 October 2017.
Commenting on last year's PhD seminar, Sophia Charlotte Volk said:

"Participating in the EUPRERA PhD workshop was a great opportunity for me to discuss my own dissertation project with PhD students and senior scholars in a very constructive atmosphere. Expect to meet PhD students from across Europe and beyond, train your presentation and feedback skills in an intercultural setting, and think out-of-the-box. In addition to exchanging ideas and building your own network with inspiring fellows, you'll also receive first-hand advice on publication strategies and how to pursue an academic career."
‍
The Seminar Details
The aim of the EUPRERA PhD seminar is to provide an international setting where doctoral students within public relations and strategic communication can present their ongoing work, get feedback from experts and peers and establish a valuable network for the future.
Applicants must submit a one-page abstract by 21st August. In addition, you must provide documentation of your enrolment in a PhD-program. The subject of the PhD-project must be related to public relations/strategic communication. Please submit to the facilitators (see below). There will be a limited number of 12 participants. When the mentioned criteria are met, the principle will be first come, first served.
Finally, participants must submit a 10-page paper based on their PhD-project, prior the seminar. It is recommended that the paper is problem focused rather than conclusive. It should be a description of the subject of interest and the theoretical and methodological approach and you should also indicate what kind of feedback you are looking for. Please also indicate in which phase of your PhD you are.
Participants are expected to present their own work during the seminar and to provide written (one-page) feedback for two of the other projects before the seminar. This feedback will be used to propel the discussion during the seminar. Shortly after the 14th of September, a detailed program, all the papers and instructions about presentation and feedback will be distributed.
An important role of the PhD seminar is the opportunity to network with peers. It is important to share the working hours as well as the time for socializing with the seminar group. Therefore, you should not plan private tourist activities during the seminar days.
It is highly recommended that PhD students attend the congress as well as the seminar. You can take advantage of the special package fee including both events. An informal get together will be organized during the first day of the congress to support networking during the congress.
Please note that accommodation for students attending PhD seminar has been arranged at Henley Management College. For further information about the accommodation contact the Congress Organiser, Sarah Roberts-Bowman on s.roberts-bowman@lcc.arts.ac.uk. To check out the venue and location visit: http://www.henleymc.ac.cy/. Contact Dr Oyvind Ihlen in respect of your seminar abstract.
To register for the PhD seminar, please send your abstract to the seminar coordinator first. Then, if approved, you will receive a password to register.
Experts and facilitators:
‍
Dr Oyvind Ihlen is a Professor at the Department of Media and Communication, University of Oslo, and co-director of POLKOM - Centre for the Study of Political Communication. He has published over 70 journal articles and book chapters, and written or edited nine books, including Public Relations and Social Theory: Key Figures and Concepts (2009), and the award winning Handbook of Communication and Corporate Social Responsibility (2011). Ihlen is President of the European Public Relations Education and Research Association (EUPRERA). His research focuses on strategic communciation/public relations, using theories of rhetoric and sociology.
Contact: oyvind.ihlen@media.uio.no
‍
‍
Sabine Einwiller is a Professor of Public Relations Research at the University of Vienna's Department of Communication. Before joining the University of Vienna she held a professor position at Johannes Gutenberg-University Mainz (Germany), where she established the Master's program in Corporate Communication. Sabine Einwiller holds a doctorate degree in Business Adminstration from the University of St. Gallen (Switzerland) where she also finished her post-doctorate degree (habilitation). Prior to her academic career, Sabine Einwiller worked as a PR manager in a multinational company in Germany. In the 1990ies she studied Psychology at the University of Mannheim (Germany) and at the University of Western Ontario (Canada).
Sabine Einwiller has researched and published widely on topics of corporate communication and stakeholder psychology. In her research, she is mainly interested in the effects of corporate communication on their stakeholders and the management of stakeholder-company relationships. In particular, her research focuses on the effects of negative publicity and crisis communication, corporate communication in online/social media, CSR communication, and employee communication.
‍
Jens Seiffert-Brockmann is a post-doctoral researcher with the Corporate Communication Research Group in the Department of Communication at the University of Vienna, Austria. He received his doctorate in Communication Science in 2014 from the University of Leipzig, where he was a predoctoral researcher between 2009 and 2014. He also holds a Magister Artium in Communication Science and Political Science from his studies at the University of Leipzig. Jens has spent abroad study semesters at Charles University in Prague, Czech Republic, and George Mason University in Fairfax, Virginia, United States. His current fields of research are gamification in the context of organizational communication, evolutionary psychology in strategic communication and public trust.
We are delighted that the Holmes Report, one of the leading sources of news, events and reports on PR, will announce their Creativity in PR 2017 findings as part of the opening address.
Learn more about the 2016 findings at Holmes Report
The opening panel will involve practitioners and academics to provide an overview of how creativity is transforming not only PR working practices, but the way content is created and curated.
Parallel and Professional Panels
For authors presenting in parallel panel sessions you have 10-12 minutes to allow plenty of time of questions and discussion. Your session will be chaired to keep you on time and to draw out relevant themes. For authors presenting in professional panel sessions you have 5-10 minutes. Again your sessions will be chaired to keep you on time! The full programme and allocated timings for sessions are now available.
Poster Displays
For authors involved in poster displays guidance on the content and size of your poster is available. Please bring your poster with you and make yourself known to the registration desk on arrival. Posters will be on display for the duration of the event but you will be expected to be available to talk to participants during the lunchtime and breaks on Friday 13 October.
Original Full Paper Author Guidelines
Full Papers: Between 30,000 and 40,000 characters, including blanks, excluding pictures and tables.
Guidelines on form and layout of the full paper is available here.

Panel Session Proposals have to include:
Title and rationale/abstract for the panel, linking it to the overall topic of the conference and the body of knowledge of PR research.
Title and short description for each contribution.
Name and affiliation of each contributor with a two-line bio which shows his or her specific profile regarding the panel topics.
Each panel should be designed for a 60-75 minutes session with at least 15 minutes included for discussion with the audience so around 10-12 minutes per presentation. A panel should consist of 1 chairperson, 3 presenters, and (mandatory) 1 respondent. Nobody should take two roles.
Congress Theme and Sub-themes
Public Relations and the Power of Creativity Strategic opportunities, innovation and critical challenges
CREATIVITY IS THE DEVELOPMENT AND USE OF IMAGINATION TO SOLVE CURRENT CHALLENGES OR CREATE INNOVATIVE IDEAS FOR THE FUTURE. THE COMPLEXITY AND CHALLENGES OF THE CONTEMPORARY WORLD ARGUABLY REQUIRE INCREASING LEVELS OF CREATIVITY AND INNOVATION TO MANAGE THE DISRUPTIVE FORCES AT WORK AND BUILD A PROSPEROUS AND SUSTAINABLE GLOBAL SOCIETY.
Public relations, however, is often seen as the discipline that amplifies creative ideas developed by other sectors. This is changing. With the blurring of lines among creative industries, organisations are increasingly turning to PR to generate the 'big ideas' at the heart of effective communication. Moreover, as technology and software start-ups reorient economic models around the 'sharing economy', working patterns and organisational–public relationships are being reengineered. Communication is central to the effective management of this new economy.
The world in the 21st Century, then, should have public relations at its heart – at both strategic and tactical levels. PR should be about finding and developing authentic stories with vibrancy and emotion; using visual, spatial and multi-media opportunities to communicate; all while remaining agile enough to engage with stakeholders, tell corporate or brand stories and respond immediately to emerging threats or opportunities.
THE 2017 CONGRESS ENCOURAGES PARTICIPANTS TO SUBMIT ORIGINAL RESEARCH ON ONE OR MORE OF THE LISTED TRACKS. IN THE SPIRIT OF THE CONFERENCE THEME, IN ADDITION TO RESEARCH PAPERS, CONTRIBUTIONS ARE ALSO ENCOURAGED THAT MAKE USE OF CREATIVE OR INNOVATIVE FORMATS. THESE COULD INCLUDE, BUT ARE NOT LIMITED TO, RESEARCH ARTEFACTS, FILM OR MULTI-MEDIA PLATFORMS.
TRACK 1
CREATIVE STRATEGIES: OPPORTUNITIES FOR PR
Creativity is about the use of imagination to develop or combine disparate ideas to create innovative solutions to a range of challenges. It has at its heart inventiveness. Above all, by not being tied to a particular channel or medium, creative PR practice is limited only by the narrowness of practitioner imaginations. This opens up a potentially expansive horizon for applied PR. This track is interested in discovering the ground-breaking innovations being developed in strategic communications.
Are they concerned with improving cost-effectiveness in a constrained economic environment? Are they focused on improving media and message efficacy? Are they focused on integrating PR with other related disciplines such as advertising, design, software and game development? Are they re-engineering communications management processes orrganisational workflows? More importantly, how can we study them? What new research methods are required and what challenges are encountered and how are they overcome?
TRACK 2
MEDIA INNOVATIONS: PR'S VISUAL AND SPATIAL DIMENSIONS
It is estimated that 90% of information communicated to the brain is visual and is processed over 60,000 times more quickly. Combined with the impact of digital on how people consume information, this has made practitioners think more visually than ever before. Design and graphics, photography, film, illustration and animation are all becoming part of the PR toolkit. Ideas around experiential engagement, often the preserve of marketing colleagues, is no longer seen as just a way to sell more products. It can have a powerful impact on behaviour change. What does this new world mean to PR in terms of practice, research and ethical concerns?
TRACK 3
'CREATIVE WITH THE TRUTH': CRITICAL AND CULTURAL PERSPECTIVES
It is increasingly accepted that public relations is responsible for shaping the way we perceive societal issues. In such a mass mediated world, how can we critically appraise the use of creativity in shaping the ideologies that inform how we comprehend society at large? Governments and states routinely apply strategic communication campaigns to promote their interests –
both at home and abroad - while non-state actors, such as Daesh/ISIS, are responsible for highly creative and effective public relations programmes to recruit new members. What are the critical implications of creativity when used in public diplomacy, psy-ops and terrorist propaganda? What are the cultural readings required to analyse and understand such developments? What is the role of professionalism in shaping such controversial campaigns? What are the ethical implications?
TRACK 4
MEDIA CONVERGENCE, BOUNDARY-DRAWING AND WORLD-MAKING
Convergence has rapidly become a reality of 21st century PR practice. The focus on paid, owned and earned media for campaigns of all kinds offers rich avenues for investigation. Within the organization, convergence of functions such as sales, marketing and communications creates new schemes of practice and ways of working. Meanwhile the blurring of boundaries between journalism and branded media calls into question more traditional work-related domains. What are the implications of these varied levels of convergence on PR – both conceptually and practically? In the contemporary media environment how can we understand these fluid boundaries and the way they shape the 'worlds' of different disciplines and practices. Making sense of this dynamic landscape requires scholars of mass media and journalism; boundary- and world-making; public relations and organisational theory to ask pertinent interdisciplinary questions about the future of the media landscape.
TRACK 5
EMBEDDING CREATIVITY IN PR TEACHING AND CURRICULUM
Public relations is traditionally taught as a text-based subject in university classrooms. To reflect the demands of the new communications environment and respond to the learning needs and expectations of 'millennial' students, how can we explore and experiment with PR pedagogy? As the levels of creativity required to communicate effectively increase, what adaptations are required to ensure curricula remain relevant? Or do curricula need to change at all? What new teaching skills are needed, data science, film-making, web development? Are existing learning environments fit for purpose?
TRACK 6
CURRENT RESEARCH IN PR AND STRATEGIC COMMUNICATION (OPEN TRACK)
In order to open up the annual congress to the most recent and thought- provoking research, we also invite high-quality papers that present research on other aspects of corporate and organisational communication. We are especially looking for innovative methodologies and approaches, interdisciplinary, empirical evidence from European countries, and cross- cultural and cross-national studies.
The Euprera Congress will be held from 12.30 on Thursday, October 12th, to 1.00pm on Saturday afternoon, October 14th, 2017 and will take place at Chelsea College of Art, located next to Tate Britain. See map.
‍
The programme is announced and includes an outline of the parallel panel sessions and subjects being covered.
‍
Information for those designing a displaying posters available here.
‍
Summary: Registration will take place between 12.30 and 2.00pm on the Thursday with the formal opening address taking place at 2.00pm. You willl then have an opportunity to participate in a range of parallel panel sessions exploring a range of congress themes.

On Thursday evening there will be a welcome reception at Chelsea inspired by the work of Stanley Kubrick, world renowned film-maker and Tom Eckersley, revolutionary graphic designer.
On Friday the congress will commence at 9.00am with a range of parallel panel sessions and you will also have an opportunity to join in a 'creative hour' to unleash your creative potential! On Friday evening, the gala evening will take place at in the Terrace Pavilion of the British Houses of Parliament with a reception and early evening buffet 6.30-8.30pm. This will allow time for those of you wishing to explore London by night to have time to do so.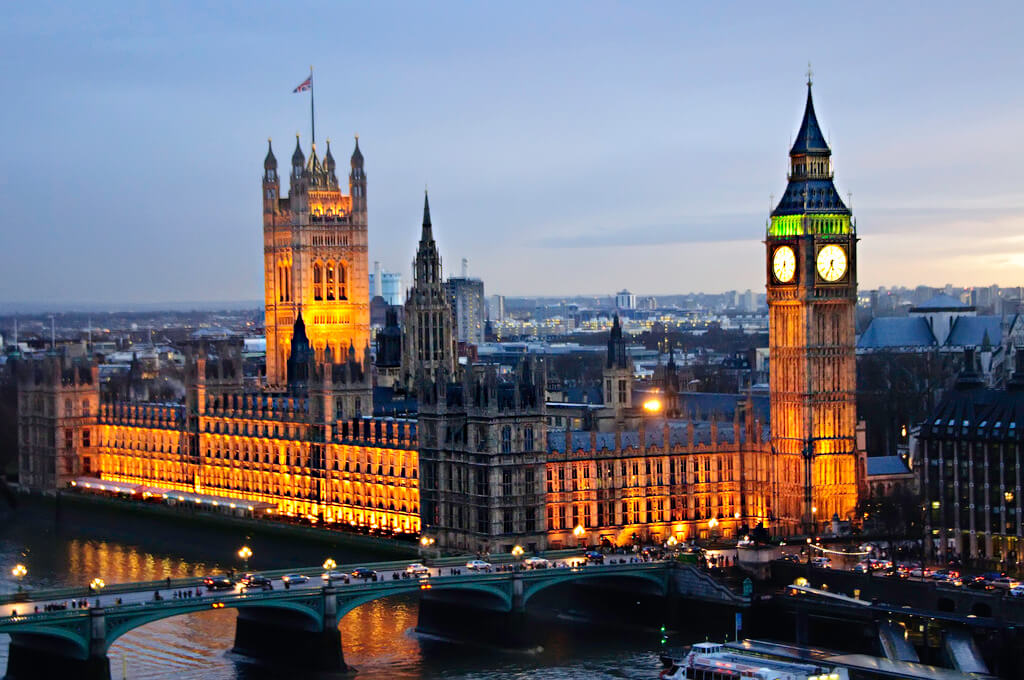 The congress again will commence at 9.00am with a number of parallel panel sessions including a new initiative for this year - the Educator's Forum. This will provide an opportunity to share PR teaching and learning and broaden our understanding of PR pedagogies. The congress will close at 12.30.

A social programme will be offered on Saturday October 14th post congress with a visit and tour of Shakespeare's Globe. To find out more about the Globe click here.
‍
New for this year: If interested in participating in either initiative below contact Sarah Roberts-Bowman (s.roberts-bowman@lcc.arts.ac.uk)
The Book Corner. There will be an opportunity to showcase new PR texts.

The Educator's Forum. Scheduled for Saturday morning this session is dedicated to PR teaching and learning that will enable all of us to share best practice approaches to PR pedagogy.

‍
‍
‍
We look forward to welcoming you to London in October. Prior to submitting your registration, check out the gala evening we have planned at the British Houses of Parliament on Friday 6.30-8.30pm that includes drinks and buffet on the famous Terrace overlooking the Thames. Also, the visit and tour of Shakespeare's historic Globe Theatre on Saturday afternoon. Both of these can be selected and paid for in the online registration form.
After registering you will receive a confirmation email. Entering the web-based system you will be able to download and print your pro-forma invoice. Once the bank transfer has been received you will in addition be sent a receipt of payment. Please remember that early registration fees are only available until 31 July 201
CAN YOU PLEASE ENSURE YOUR BANK TRANSFER CLEARLY STATES EUPRERA. THIS WAY WE CAN LOG IT BACK FROM THE UAL BANK ACCOUNT TO THE WEB-BASED EUPRERA SYSTEM AND GENERATE YOUR RECEIPT MORE QUICKLY. THANK YOU.
Fee categories. ALL FEES ARE LISTED IN UK POUNDS AND NOT EUROS (ENSURE YOU CONVERT CURRENCY ACCORDINGLY TO OBTAIN THE CORRECT UK POUNDS AMOUNT). THANK YOU.

Note: If you need to pay by credit card, please contact the congress organiser s.roberts-bowman@lcc.arts.ac.uk. The University of the Arts is setting up a simple system for you to use.
If you only intend to come to the congress for one day, please contact the organiser s.roberts-bowman@lcc.arts.ac.uk who will discuss fee options with you. There is a registration category should you wish to do this for a flat fee of 145 UK pounds but you must specify whether you will attend on Thursday or Friday.
If you need to register an accompanying person you have two possibilities:
Registering your accompanying person in the same registration form used for yourself: In this case you will receive one single invoice.
Registering your accompanying person separately, creating a new user account and filling in a new form: In this case you will receive a separate invoice.
‍
EUPRERA
The European Public Relations Education and Research Association (EUPRERA) is an independent organization that aims at stimulating and promoting innovative knowledge and practices of strategic communication, organizational communication and Public Relations across Europe.
Founded in 1959 and previously named "CERP Education & Research," EUPRERA is a network where academics and professionals attract, convey, disseminate and create innovations in the field. Several cross-national and comparative research and education projects are organized by members and affiliated colleges and universities. In order to spread new methodologies and research results, EUPRERA organizes an annual highly regarded academic Annual Congress. Every year, it is held in collaboration with a selected university or college in Europe.
At the congress, recent research results are presented, based on peer-reviewed papers and panel sessions; PhD students also have the opportunity to continue the experience through the PhD Seminar, which follows the Annual Congress. The congress is a major event to exchange research insights and to start collaborations in this specific field in Europe.
Host 2017 – University of the Arts London
University of the Arts London is in the top five universities in the world for art and design and has a growing reputation in the wider field of communication. It offers an extensive range of courses in art, design, fashion, communication and performing art. Its graduates go on to work in and shape creative industries worldwide.
UAL draws together six renowned colleges, each with its own world-class reputation: London College of Communication, where public relations is based, a pioneering world leader in creative communications education; London College of Fashion; Central St Martins; and Chelsea, Wimbledon and Camberwell Colleges. Its facilities include workshops with letterpress machinery, studios, theatres, gallery space as well as libraries and archives for research into hundreds of years of art, design, communication and media. For more information go to: www.arts.ac.uk.
EUPRERA and UAL are looking forward to welcoming delegates from Europe and beyond to Chelsea for an exciting, stimulating and rewarding conference and festival of PR. Located next to Tate Britain and sitting alongside the River Thames close to the British Parliament buildings, attendees will be in the heart of London's cultural and political landscape.
19th Annual Congress, London, 12th – 14th October 2017
Public Relations and the Power of Creativity
Strategic opportunities, innovation and critical challenges
‍
REGISTRATION STILL OPEN!
Welcome to London, a world in one city
London is a diverse and exciting city with some of the world's best sights, attractions and activities. Check out Visit London: www.visitlondon.com to find out more.
‍